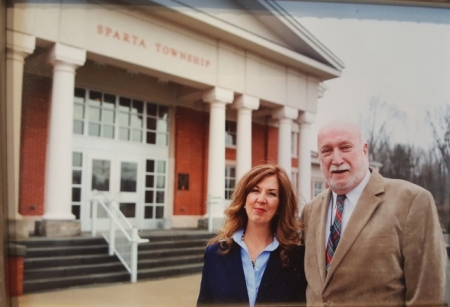 SPARTA, NJ - Nearly 150 people helped celebrate Judge John Mulhern's retirement on Saturday night. The dinner at the Lake Mohawk Country Club was hosted by his wife Jayme and emceed by local attorney Andrew Fraser.
"It was wonderful," Mulhern's wife Jayme Mulhern said. "We did actually surprise him."
Mulhern retired after serving in Sparta's municipal courtroom since 1999. Throughout his career as a judge Mulhern also sat on the bench in Hardyston, Hamburg, Newton, Ogdensburg, and Stanhope. At one time he was serving in 10 towns.
https://www.tapinto.net/towns/sparta/articles/friends-gather-to-wish-judge-mulhern-happy-retire